The monsoon has finally made its presence felt in Punjab and we have had 4 days wherein it rained more than once. Finally the air is cool and we can all sleep soundly without the need for fans or fear of power cuts (though those happen more often than I can ever say).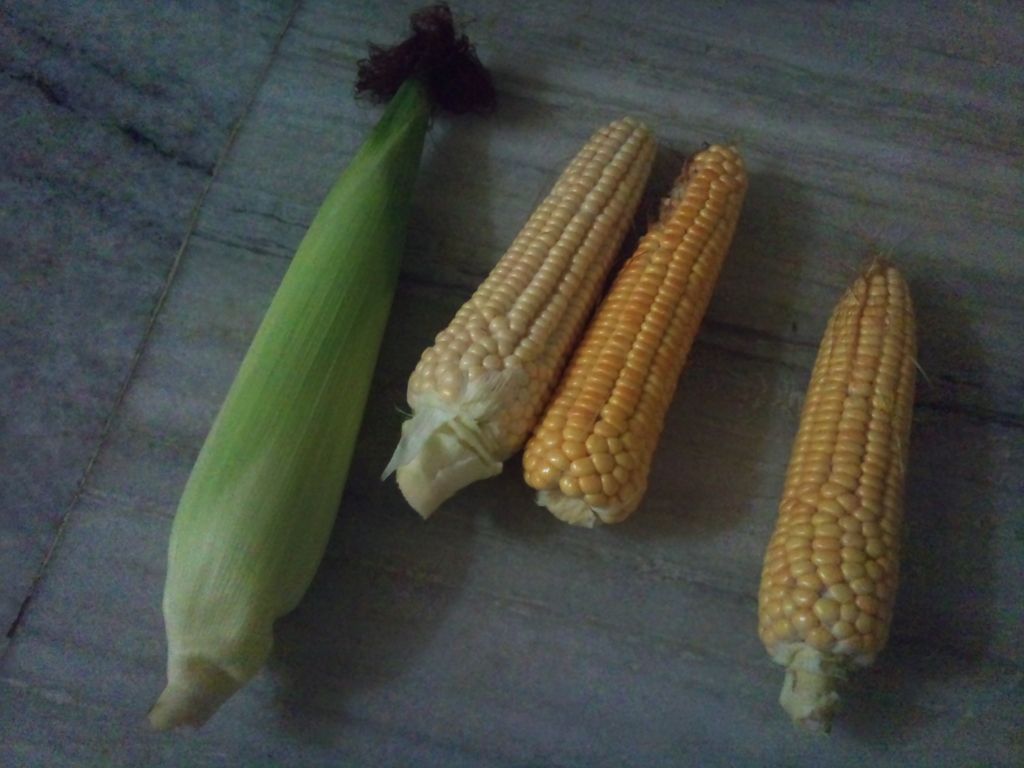 fresh corn from the vegetable garden
Our vegetable garden has begun to yield some of my most favorite treats -- corn! My Dad brings home a couple of ears of corn everyday now for the past three days and we have been able to enjoy fresh corn that has been roasted. (Sometimes I squeeze a little lemon and sprinkle some salt to make it yummier).
We roast the fresh corn on our gas stove (coals are very hard to find and it takes forever to do it that way). Its quite easy to do. We just keep the flame on its lowest setting and rotate the corn every minute or so. Of course nothing beats the taste of corn roasted on coals bu... we have no coals on hand and no one is willing to spend time roasting a few pieces of corn on hot coals. hehehe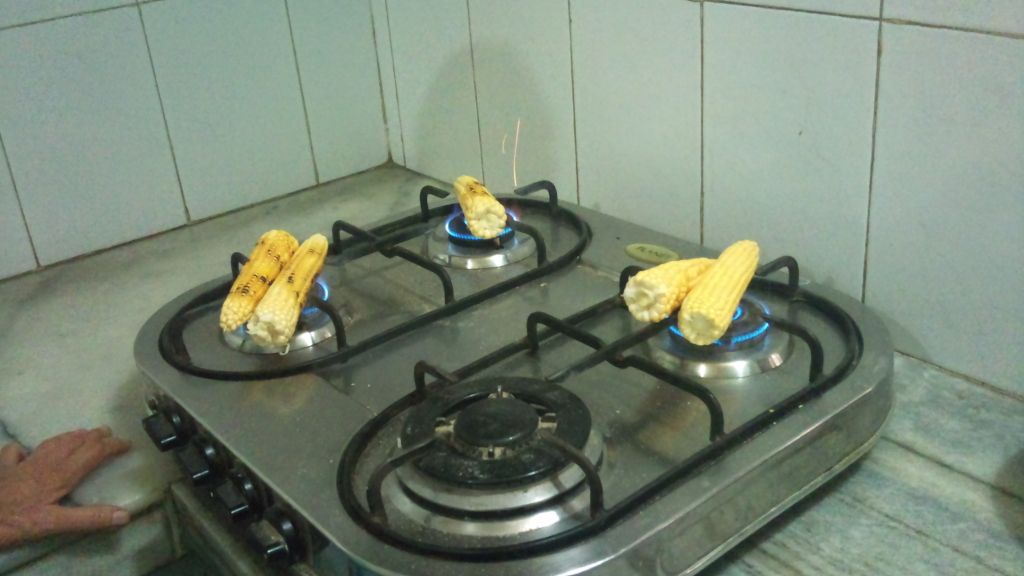 roasting corn on the gas stove
Of course our canine babies, Jyoti and Lucky, demand their share. They love corn probably more than we do. As a matter of fact, it takes a lot of effort to keep them away from the cob which they tend to steal and eat. The cobs upset their tummy so we do not let them have any (though that is much easier said than done!).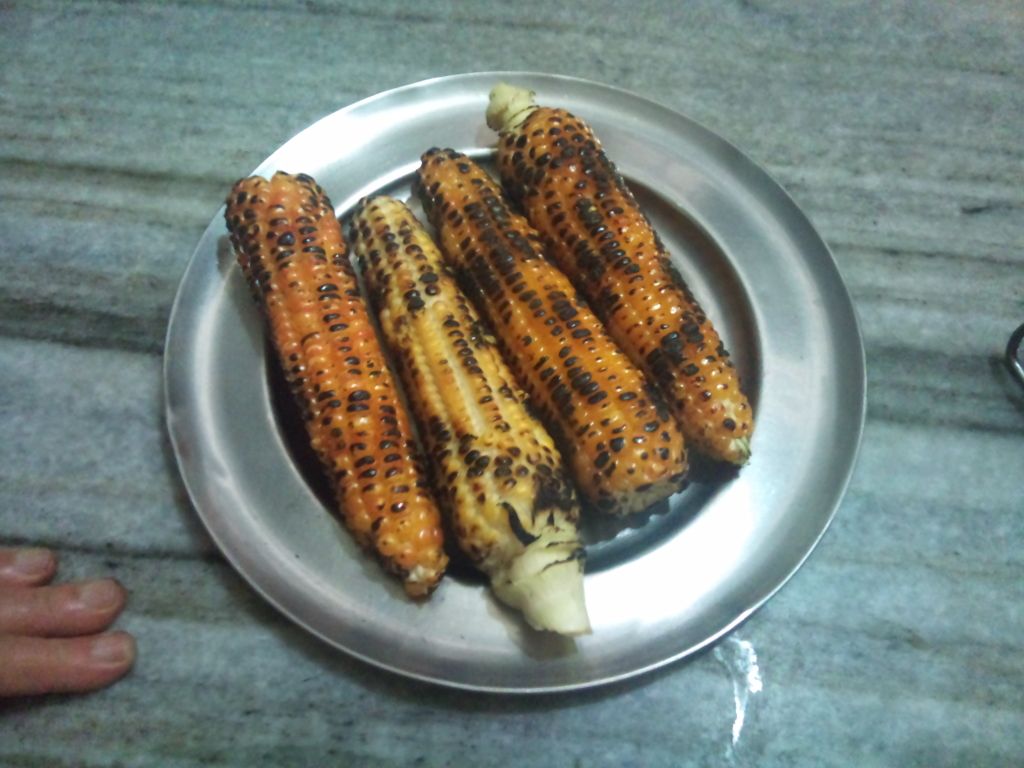 roasted corn on the cob... yummy :)
We will be having some roasted corn today too. I plan to brush it lightly with some butter and sprinkle a little salt. Gee... my mouth is starting to water... :) Don't fret, we will save one for you. ;)